Are you looking to elevate your next tailgating party? Well we are here to give you a few tips that's going to give you an edge in the competition. Tailgating is not only about football, but it is also about the food that is being served out there! This tradition has turned into its own sport, outside the sport of football. We have gathered a couple of tips to get your tailgating day off to an amazing start! The All Star family is rooting for your team.
There is nothing better than planning and packing for such an event of this caliber. Bringing a set of prepacked of organized storage drawers is the way to the finish line. Cups, napkins, eating utensils can all be placed in their separate drawers for the best organization out there on the filed. Cozies and bottle openers can also be placed in these drawers as well.  Need a place to store sunscreen and insect repellent? This is your place to turn to as well.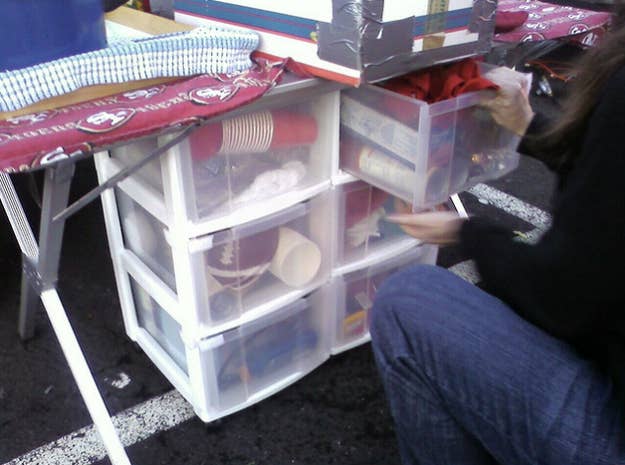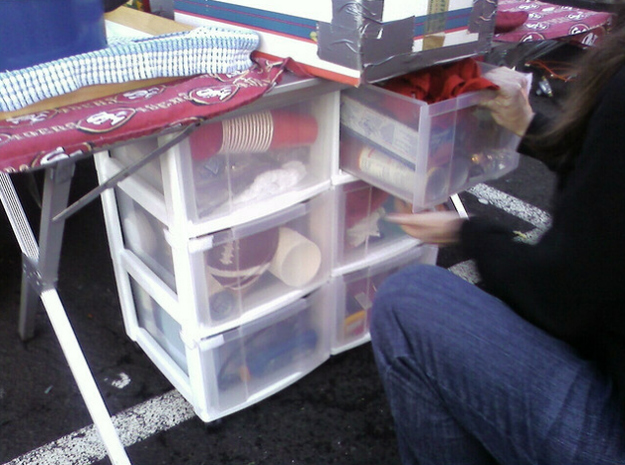 The toppings for your burgers and sliders should be sliced up in advanced. This will give you more time to focus on perfecting your fine cuts of meat on the grill. A nice aluminum tray will do the trick. There you can place lettuce, cheese, and tomatoes all in one. It also makes a for nice presentation. Everyone enjoys food that can eat with their eyes first.
Ever thought about if you were using your cooler effective and efficiently? You can pack most of your tailgating items using it. Take a look at the graphic below to see how a cooler should be packed. Simple, drinks on bottom and sealed bags on top. We are guilty of packing our cooler ineffective too.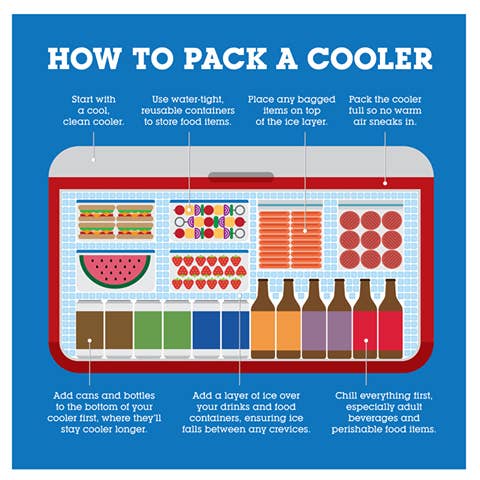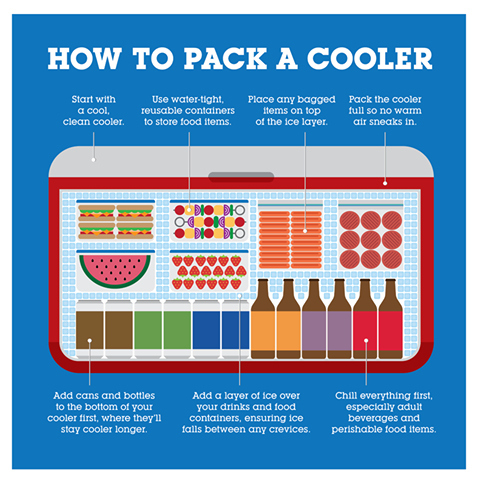 As you can see, there are great ways to organize for your big day. All it takes is a little dedication and creativity. These are ways to ensure your tailgating experience is top-notch. These few tips can go a long way and aide in a quick cleanup after the game has ended.
All Star Dodge Chrysler Jeep Ram is a proud member of the All Star Automotive Group, and carries the Dodge, Chrysler, Jeep and Ram line of products; which are some of the most reliable and dependable vehicles in the world. We serve Denham Springs, Baton Rouge, Central, Zachary Prairieville and surrounding areas. If you are in the market for a Dodge, Chrysler, Jeep or Ram, come by our Dealership at 2590 Range Park Drive in Denham Springs and experience Sales, Parts, Service and Collision that is really All Star!
Let our team at All Star Dodge Chrysler Jeep Ram help you find just what you are looking for! We have a large selection of new and used vehicles to choose from. There is something for everyone. Click here to see our inventory!
Our staff is qualified and able to assist you with any vehicle needs, concerns or questions you might have. We assure you that you will not be disappointed in our team! Come on over to All Star Dodge Chrysler Jeep Ram to receive All-Star service!